'Dumb' stuck in between words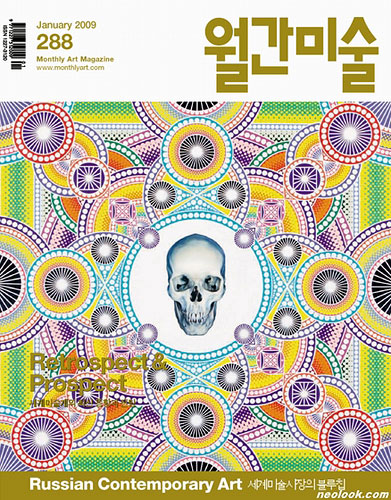 from Wolgan-Misul, Jan. 2009

Daebum Lee (Art Critic)

Photographed in black and white background and arranged in standardized grid, various objects in 9 Objects (2002), once were cherished by someone, lose their intrinsic tastes of the owners. Cities all over the world become anonymous places in Unknown City (2004) as signs and texts used to identify locations are deleted. In Lost in Supermarket (2005), not only a headline articles on the newspapers and strange advertisements are erased but also the bright colors are replaced in monotone. As shown in those works and more, Hyungmin Moon set forth an aesthetical validity by intentionally 'erasing' utterance of the subject. What one should not overlook here is that those empty spaces are not filled with his voices either. All he does is just keep wipe subjects out one after another to the point where even his voice disappears. Now he tries to speak out only to find out that he is 'dumb'.

dumb
a. mute, unable to speak
v. speechless, to put to silence
n. stupid, conspicuously unintelligent

There is, a priori, an absence of communication, but people usually ignore or fail to notice this moment of absence. They do perfect communication in which they believe to be apparent and unmistakable words. However, this idea of perfect communication is impossible from the beginning, as it is only a consolation as to comparable system. Then, recognizing this falsehood that transforms 'impossible world' to 'possible world' and further reconsidering that idea is very important. In his forth solo exhibition <dumb project: vol. 01>, Hyungmin Moon examines unperceived blind spaces in between words. Along the same line of his previous works, currently exhibiting works are of text deleted, hidden, or substituted by other media. More precisely, what Hyungmin Moon does is not suggesting a new language, but alluding a space existing among words by hiding or changing those words (that we used).